Listen:
Rock Splitting Politics – Trump Triumphant!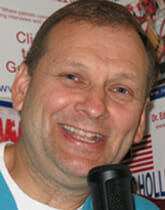 Podcast: Play in new window | Download
Last week's show asked the question does Cruz + Florina = Indiana victory?  Well, Donald Trump's Indiana voters answered that question with a blowout victory of over 15% more votes than Cruz.  It would not have been even close in hand grenades.  Trump is triumphant and what do you think about Ted Cruz and John Kasich throwing in the towel?  Get what you need to know on this week's show as Doc Holliday informs you of his take on the Republican nomination now.  Also Doc has more of his exclusive interview with Phyllis Schlafly now that Trump has triumphed in the Republican Party.  You must listen to this week's show and tell your friends and neighbors to tune in by sending them the link.  Click on now for the culmination of what Doc has been bringing you for over a year now in the final fight for the Republican nomination.