Listen:
Rock Splitting Politics – Trump Speaks with U.S. Senator Roger Wicker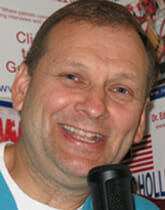 Podcast: Play in new window | Download
An exclusive interview on this week's show as Doc Holliday asks U.S. Senator Roger Wicker how his time with Republican presumptive nominee, Donald Trump went.  On last week's show we played clips about Speaker of the House Paul Ryan's visit with Trump.  But just after Trump's meeting with Speaker Ryan, Trump spent time with Senator Wicker and other Republican senators in leadership positions.  In Doc's exclusive interview you will hear how Republicans in the senate are now seeing Trump and if Trump understands why Republicans must win not only the presidency but also maintain the house and senate majorities.  Doc speaks about the Democratic brawl in Nevada and he helps you follow the money in this quest for the the presidency.  Get ready for another powerful show to let you know what you need to understand how this presidential race is running! Click on now, hear Senator Wicker's take on Donald Trump and send out the link to your friends!