Listen:
ADHD Focus – Cognitive Behavorial Therapy and ADHD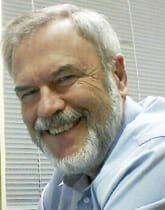 Podcast: Play in new window | Download
Are there effective treatments for ADHD issues which do not involve medication? How can I overcome the negative self-talk I use when my ADHD gets in my way? Listen to this segment to find out!
My guest is Dr. Russell Ramsay, an expert in the field of Cognitive Behavioral Therapy for ADHD.  He is a psychologist, co-founder and co-director of the Penn Adult ADHD Treatment and Research Program in Philadephia, Associate Professor of clinical psychology in the Department of Psychiatry at Univ Pennsylvania School of Medicine, a full-time clinician, researcher, and author of books and journal articles about the use of Cognitive Behavioral Therapy for ADHD.  His two books for ADHDers are The Adult ADHD Tool Kit: Using CBT to facilitate coping inside and out, co-authored with Anthony Rostain MD; it is a "companion patient guide" for the CBT approach used at the Penn program, and Nonmedication Treatments for Adult ADHD: Evaluating impact on daily functioning and well-being.
Listen up to learn how CBT works and how it may help you with some of your ADHD-related struggles.