Listen:
Rock Splitting Politics – Hillary's E-mails Are Back in the News—Big Time!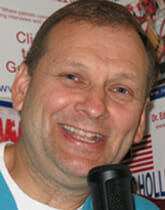 Podcast: Play in new window | Download
If Hillary Clinton did not have enough trouble trying to shake off a 74 year-old Socialist to become her party's presidential nominee, now her infamous e-mails are back in the news because of the State Department's Inspector General's report.  Her situation is not pretty right now and this week's show helps explain her present troubles.
Doc Holliday
digs into the facts and presents some Trump strengths that many do not quite understand.  Listen to Pastor 
Darrell Scott
explain why he is for Donald Trump.  And Doc Holliday ends this week's show with a tribute to the men and women who serve our military. And if you want to know about the dismal of a Trump campaign insider named Rick Wiley, then listen to this week's show right now!