Listen:
Rock Splitting Politics – Trump Bashes the Press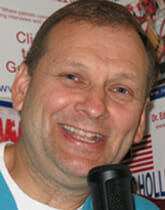 Podcast: Play in new window | Download
Donald Trump took to the microphone during a press conference and did what no other presidential candidate can do—he bashed the press themselves.  Doc Holliday just got back from Washington, D.C. with his family and he fills you in on what he saw there during the Memorial Day weekend.  And do you remember how Doc calls the Obama legacy the legacy of lawlessness?  This week Doc has another disturbing report about how President Obama abuses the law to create an injustice this time in the stock market.  Remember Fannie Mae and Freddie Mac?  Well their back in the news and Doc will tell you why.  Also we have Florence Calderone Blake telling her story of how her dad once tried to assassinate Mussolini in Italy and how the fascists ruled there.  You have to click on now to hear what you will not hear anywhere else right now on Doc Holliday's Rock Splitting Politics!