Listen:
Rock Splitting Politics – Trump Punches, Clinton Clinches, as Sanders Pinches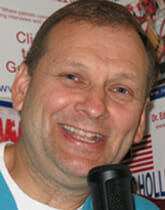 Podcast: Play in new window | Download
Well, well, well, the race for the presidency is coming down to two main opponents—-Trump vs. Clinton.  Where does Bernie Sanders stand and what will his supporters do?  Well,, the American people are going to do what?  Better listen to Doc Holliday's Rock Splitting Politics this week to discover what you need to know.  Doc Holliday takes several speaking clips and uncovers what is really going on in this election cycle.  He will also take the time to magnify the pain many Americans are experiencing right now in this period of American history.  Do you want an insight to this election that you will not hear on the mainstream media?  Then take a listen to this week's Rock Splitting Politics! Do you want a unique commentary that is fresh and up to date?  Then click on the show right now!