Listen:
Conversations Beyond Science and Religion – Notes from Heaven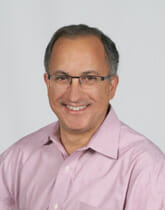 Podcast: Play in new window | Download
Science has always looked for the harmonies in nature, as most poetically shown in Kepler's "harmony of the spheres," mathematical rules that still govern the movement of heavenly bodies. Music and harmony permeate our culture, forming an enriching and ever-evolving soundtrack to life.  The rock group The Who sings about "getting in tune with the straight and the narrow," new age authors talk about getting in tune with our true selves; there is something about getting in tune, staying with the harmony, that brings us to a different level.  In her new book, The Note from Heaven: How to Sing Yourself to Higher Consciousness, this week's guest, Githa Ben-David, connects music with the soul and then with the cosmos at large.  In this special show, Githa now only talks about the note from heaven, but also provides a live demonstration.  Tune in.