Listen:
Rock Splitting Politics – Doc Holliday's Republican Convention Wrap-Up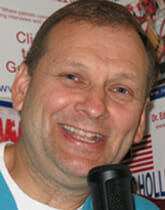 Podcast: Play in new window | Download
Join Doc Holliday's Rock Splitting Politics this week as he does his wrap-up of the Republican National Convention.  As a Mississippi delegate Doc was on the floor for most of the convention and he has some inside exclusive interviews and comments that you will not hear anywhere else.  Doc has exclusive clips from Newt Gingrich, former Lt. General Michael Flynn who was on Trump's VP short list, U.S. Congressman Peter King, former Ambassador John Bolton, U.S. Senator Jeff Sessions from Alabama, boxing promoter Don King who still wears his hair standing straight up, and others.  This week's show is a combination of what Doc saw, and heard, and people he was able to speak to during the Republican convention.  Doc also provides his three favorite highlights of the convention and tells of a special happening with Rafael Cruz and a few delegates from Hawaii. Doc has some of his pictures from Cleveland on the Rock Splitting Politics Facebook page that you can go to here. As Doc Holliday tells about his experiences on the floor of the convention as a delegate from Mississippi he provides you with a unique perspective as to why Donald Trump should get your vote in November. So click on now for Doc Holliday's Republican convention wrap up and send the links out to your friends.  Doc Holliday continues to work with you for more liberty, less big government, and freedom for all. This week's show is a must listen program for Americans everywhere!