Listen:
Rock Splitting Politics – Trump Reaches Out to the African American Community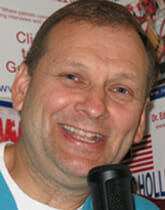 Podcast: Play in new window | Download
Last week Donald Trump reached out to the African American community and on this week's show
Doc Holliday
analyses what the impact may be.  Doc uses his exclusive audio clips from the Republican National Convention with boxing promoter Don King and Louisiana State Senator Elbert Guillory to make some interesting points.about this election for president.  Doc also puts in a clip with comments from Fox News' Juan Williams.  Where is this election taking us as a nation?  Dr. Alveda King,  who helped co-write Doc's new book
Bedrock Truths
spoke out about Trump's reaching out to the black community and you can hear her speaking on Fox News
here
.  Get ready for a show that you will not hear anywhere else.  Click on now.