Listen:
Conversations Beyond Science and Religion – The Spark, the Flame, and the Torch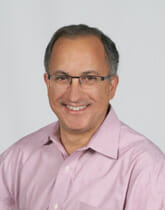 Podcast: Play in new window | Download
By all accounts we are entering a time of breakthroughs and paradigm shifts.  And these changes are not just occurring in science, but in what it means to be a leader as well. This week's guest,
Lance Secretan
, is a pioneer in establishing a deeper and more self-sustaining method of inspiring people and organizations. He teaches that our world leadership — politics, business, health care, education, and religion — is failing because it is driven not by a common dream but by individual metrics.  The existing paradigm measures progress in terms of material wealth, not spiritual or human fulfillment. In this new book,
The Spark, the Flame, and the Torch
,
Lance brings together 35 years of experience and theory to create a new paradigm for achieving true inspiration as a person and a leader. Join Philip as he engages Lance in a wide-open discussion on why focusing on the One Dream is the key to pointing organizations, businesses, governments and even the global community, toward higher performance.