Listen:
Rock Splitting Politics – Sharpening Trump's Cutting Edge and A Tribute to Phyllis Schlafly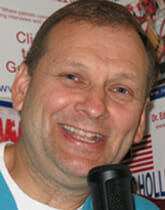 Podcast: Play in new window | Download
Join Doc Holliday on this week's show to explore the continuing journey of Donald Trump's amazing race to the White House.  Where has he come from this summer to even now where he is gaining momentum in the polls?  With clips from Trump and Hillary and putting them together we can see how Trump the candidate is growing and an effective campaign is beginning to gel for Trump.  Doc has a unique insight about Vice Presidential nominee, Mike Pence, and several comments about Trump and Hillary that you will not find anywhere else.  Doc also pays tribute to the conservative icon and a friend of Rock Splitting Politics, Phyllis Schlafly who passed away last week at 92. Doc has an original poem to read about Phyllis as the end of this week's show.  Next week Doc will be giving a report about the Value Voter's Summit being held in Washington, D.C. where Donald Trump will be speaking.  Click on for this week's show right now!