Listen:
Rock Splitting Politics – Education Equality! Trump Proposes $12,000 Per Student to be Directed by the Parents!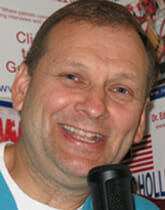 Podcast: Play in new window | Download
Join Doc Holliday for a riveting show right here before this so important presidential election. Whether you live in Philadelphia, PA or Detroit, MI, you will not  find a better 30 minutes to help determine how you should vote.  Forget the ads, forget the news bickering, just listen to Doc's guests, Lisa Watson of Kansas City and Reverend William Owen from the Coalition of African American Pastors (CAAP.)  Lisa Watson has a dream and Rev. Owen once marched with the man who helped teach us all to dream big—-Dr. Martin Luther King, Jr. This show is geared especially for our citizens who live in the inner cities across America.  Be sure to listen to this unique show with our two guests who are black, experienced in the ways of politics, and who shed some light on how to vote November 8th and why.  Be sure to share this show with your friends on Facebook and go like Dr. Ed Holliday's Rock Splitting Politics on our Facebook page!