Listen:
Rock Splitting Politics – Rocks Are Splitting Like Never Before in This Presidential Election!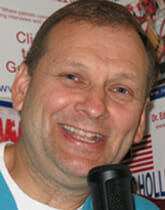 Podcast: Play in new window | Download
No one can remember in their lifetimes such mudslinging and disgusting topics being raised in this year's presidential election between Donald Trump and Hillary Clinton. Doc Holliday jumps into the election with clips from the second debate and from a rocking Donald Trump rally. Folks, this election will determine the direction of our nation for decades and you must listen to what Doc Holliday has to say this week. He attempts to key in on the issues but the currents of news headlines makes even Doc Holliday have to venture into the murky waters seeking the truth of what you need to know before November 8th. Click on for a great show and be sure to visit and like our Facebook page for regular updates throughout the week! Get involved in history, get out and do your part to save America!