Listen:
Rock Splitting Politics – Last Debate Done. Who won? It Wasn't Hillary!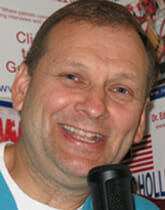 Podcast: Play in new window | Download
We are down to two full weeks until America decides who will be our next president.  Will it be President Donald Trump or President Hillary Clinton?  The last debate of this presidential election year is over and now you can listen to Doc Holliday's Rock Splitting Politics and see how Doc breaks the story down.  We have an all consuming national press that may be missing the real stories and that is why you have Doc Holliday to break down what this final debate means for the voters.  This historic election that has been the nastiest of our lifetimes is not over and when you listen to this week's show you will understand why every American who loves our flag and loves our country must get out and vote!  Just do it! Listen now by clicking on this week's show!