Listen:
Rock Splitting Politics – !! President-Elect Donald J. Trump !!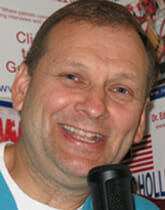 Podcast: Play in new window | Download
Americans, we did it! We stopped the fast track to socialism and the march toward the leftist agenda! Patriots across this land were not fooled by all the profound accusations and everything thrown at the Republican nominee to smear his campaign and his candidacy. What a victory for the constitution, for conservatism, the future of the Supreme Court, and yes, to you, the American people! Wow, what a night last Tuesday night was as the post election night results started to narrow the path for the presumptive win of Hillary Clinton to gain the needed 270 electoral votes, Americans from both sides were glued to the running results. Doc Holliday experienced it as you did and in this week's victory show he unwinds what happened and let's you hear from clips of Vice-president-elect Mike Pence and President-elect Donald J. Trump. After years of working hard to get Americans motivated to stand up and defend our conservative values, Doc Holliday uses this week's show to bask in the sunshine of victory. You can check out Doc's new poem "Trump's Righteous Punch" on our Facebook page. Take 30 minutes of your week to have fun listening to Doc Holliday dive into what happened last week right now by clicking on Doc Holliday's Rock Splitting Politics—-there has been no bigger rock in American presidential election politics in our lifetimes split like it was last week on November 8th in the Year of our Lord 2016. Enjoy Doc Holliday's show.