Listen:
Rock Splitting Politics – Black Lives That Really, Really Mattered Last November 8th!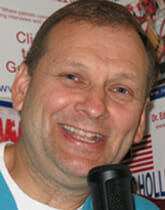 Podcast: Play in new window | Download
Doc Holliday puts forth a slice of history that the mainstream media does not want to talk about or either they have just completely not been able to identify it, but you will hear about it on this week's show!  Black lives that made a huge difference in the presidential election of 2016.  Doc plays a clip from Meeke Addison from a Value Voter's speech given from the same podium that candidate Donald Trump spoke from just the day before  in 2015. What does she say and what are other new bold black voices of faith saying?  Listen to this week's show to discover what the mainstream media will not tell you.  Once again, the media and the establishment think they are in control, when the people who vote are not hiding— they are speaking out and there is no better place to hear about them than right here on Rock Splitting Politics.