Listen:
Rock Splitting Politics – Twelve Days of Why Trump Won — Just in Time for Christmas!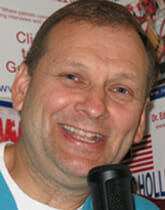 Podcast: Play in new window | Download
We have all heard the song "The Twelve Days of Christmas" and this week Doc Holliday shares visual images of why Donald Trump won the presidency!  You can see the 12 photos that started 12 days before Christmas and will run up through Christmas Day on his Rock Splitting Politics Facebook page.  If you haven't "liked" Rock Splitting Politics on Facebook go and do it now.  You will see Doc Holliday in photos with well known players in this election and with unsung heroes who helped put Trump into office.  Doc is seen with blue collar workers, governors, zombies, Rudi Giuliani,  a Duck Dynasty star, Scott Walker, John Bolton, Reince Priebus, and others. This week is a fun show with insights that helps America better understand why Donald Trump won and Hillary Clinton lost this election.  Merry Christmas! And as Donald Trump says, we are going to say Merry Christmas a lot again in America.  Click on now for some seasonal joy and cheer—-and next week we will have our year end special show!