Listen:
Rock Splitting Politics – Doc Holliday's 2016 Year End Special Show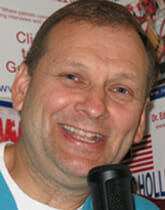 Podcast: Play in new window | Download
Can you believe it?  2016 is ending which contained the most historical political rock splitting events in my lifetime.  What a political year it has been and in this week's show Doc Holliday sums up where we have been and looks to the new year with a refreshing outlook and challenge.  You will hear exclusive clips in the second half of the show with former general and soon to be head of our National Security Council, General Flynn.  Also exclusive clips from Academy Award winning actor Jon Voight, legendary boxing promoter Don King, and the late great conservative icon Phyllis Schlafly.  This is one year ending show that you want to tell your friends and neighbors about.  Soon Barack Obama will be leaving the White House and Donald Trump will be moving in to make America great again.  Listen to this show now and be ready to follow the upcoming excitement as political rocks continue to split in 2017.  Happy New Year to all from Rock Splitting Politics!