Listen:
Rock Splitting Politics – Doc Holliday's First Hand Account of President Trump's Inauguration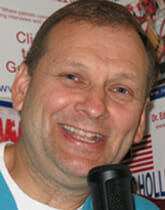 Podcast: Play in new window | Download
We devote this week's show to the first hand account of Doc Holliday's take on the 58th Presidential inauguration of our 45th President Donald John Trump.  Doc Holliday went to the inauguration, saw the parade, and attended the Freedom Inauguration Ball that Sean Hannity showed live on Fox News.  Hear about the incredible day in American history and then in the second half of the show Doc plays clips from the short but highly effective and beautiful inauguration speech given by President Trump.  What was New York Senator Chuck Schumer doing there on the stage and how did the crowd react?  Find out by listening to this week's show.  A truly remarkable day in American history and you can learn more about it on this week's show where you will hear things that you will not hear anywhere else.  Kick off the Trump era with Doc Holliday's take on the Presidential Inauguration!