Listen:
Rock Splitting Politics – Trump and Netanyahu Meet and Set a New Tone for the Future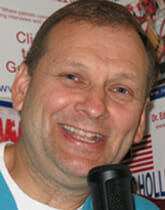 Podcast: Play in new window | Download
Last week in a remarkable press conference President Donald Trump and Israel's Leader Bibi Netanyahu met and set a new tone for both countries and how their relationship will proceed.  Doc Holliday uses clips from their press conference and other people known in media to examine what a historic event this really was.  This week's show goes into depth about what the future of the Middle East might be in store for as Doc Holliday brings in perspectives that you will not hear anywhere else.  And what about the first  flame out in the Trump era?  Doc discusses the fallout from the resignation of General Flynn from the National Security position.  Once again Doc Holliday brings to you a unique perspective and while you are contemplating the American and Israeli relationship don't forget to order Doc's new book about Israel in which he writes  a chapter by going here.