Listen:
Books On Air – Jericho's Wall by Denis Gray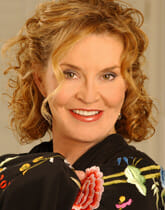 Podcast: Play in new window | Download
JERICHO'S WALL by Denis Gray
After serving a fifteen year sentence in Borden Prison for the murder of Bootsy Taylor, Jericho Walls is paroled. At the time of the murder, Jericho was twenty-six years old. After facing his demons in Borden Prison, he is looking forward to starting a new life. But Red Taylor, Bootsy's older brother, is determined to change all of that.
The score between them was supposedly settled fifteen years ago when Jericho's younger brother, Allan, was murdered by Red Taylor's gang. Taylor, is currently serving a life sentence in Borden Prison convicted of criminal activities. He discovers important information that could destroy any hope Jericho has of restoring his life outside of Borden's walls. The information Red Taylor relates to Jericho's sixteen-year-old son Talik. Red Taylor resumes the feud leaving Jericho no other choice but to try to stop the criminal and his gang, his way. Find Jericho's Wall on Amazon.com