Listen:
Books On Air -FOOD ISN'T WHAT IT USE TO BE by Christine Andrew, CNC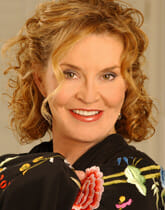 Podcast: Play in new window | Download
From ancient times to the present, food has made a dramatic transformation. The consequences of this change are taking a drastic toll on our health.
In this Food Isn't What It Used to Be:  A Biblical Approach to Health by Christine Andrew, CNC , the reader will learn what God's Word reveals about food, beverages, our health, and what responsibility we have in caring for the bodies with which He has entrusted us. Compounding the effects of poor food quality with the magnitude of onslaughts from toxins, is there any hope? This book includes guidelines for food and beverage selections, as well as remedies aligned with God's Word, giving renewed hope.
CHAPTERS:
1. CREATED IN GOD'S IMAGE
2. HISTORICAL EVIDENCE
3. HOW DID WE GET OUT OF BALANCE?
4. EATING THE WORLDLY WAY" THE STANDARD AMERICAN DIET
5. GOD'S IMMUNE SYSTEM GONE AWRY
6. IMPROVING OUR HEALTH
7. WHAT SHALL WE EAT?
8. IS IT OK TO EAT PIG AND SEAFOOD?
9. WHAT SHALL WE DRINK?
10. WHAT ARE WE BREATHING
11. OUR EMOTIONS AND STRESS
12. IS EXERCISE BIBLICAL?
13. REMEDIES OF THE BIBLE
APPENDIX:
• ESSENTIAL, BIBLE BASED WHOLE FOOD PANTRY
• SNACK IDEAS
• SAMPLE ANCIENT MEAL PLAN
• RECIPE IDEAS
• FOOD LABELS: WHAT DO THEY MEAN
• BIBLICAL ESSENTIAL OILS
• COMMON HERBS IN THE BIBLE
• BIBLICAL REFERENCE CHART TO COMMON
• ILLNESSES OF ANCIENT TIMES