Listen:
Rock Splitting Politics – Trump Scores Big Before Congress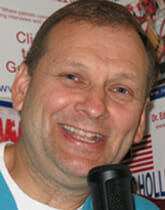 Podcast: Play in new window | Download
President Donald Trump went before Congress and pundits across the spectrum of politics say that he hit a grand slam homerun!  Listen to this week's show as Doc Holliday gives his take on parts of the President's speech and uses clips from various shows to respond to the media/Democratic Party attacks on Attorney General Jeff Sessions.  Discover in this week's show how someone like Senator Al Franken pushes the liberal slant to attempt to disenfranchise a Trump appointee like Sessions.  What a great speech President Trump had last week before Congress and you can find out what you need to know by clicking on this week's show.  Don't forget to like our Facebook page and tell your friends and neighbors to listen to Doc Holliday's Rock Splitting Politics!