Listen:
Books On Air – Beginning Bridge By The Numbers by Jim Frazee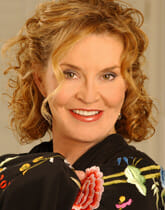 Podcast: Play in new window | Download
Beginning Bridge By The Numbers by Jim Frazee
A beginner's "How To" book about learning to play bridge based on numbers. The method presented is a step-by-step process for those who are just learning to play the game.  As your game progress, you'll go back again and again to Beginning Bridge by the Numbers as a   reference manual.
The book teaches  new players how to determine points and then use them in bidding.  In each chapter you'll find examples and exercises to help you learn and retain the basics before moving on to the next section.  Let's face it, Bridge is complicated – we all need help and guidance to become better players!    Helpful sections will explain terminology, scoring and tricks.
Jim Frazee has decades of experience not only as a player but also teaching bridge.  After encouragement from his many students, he carefully penned this manual to benefit new players.  You'll learn  the rules for what cards to lead, the strategy to play a hand, how to keep score and most importantly how to win!