Listen:
Rock Splitting Politics – Doc Holliday's Blue Collar Healthcare Plan for All Americans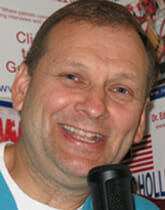 Podcast: Play in new window | Download
With the back and forth talk of repealing and replacing Obamacare, now is the time to listen to this week's show as
Doc Holliday
spells out how a simple addition to any Republican bill including the house bill to replace Obamacare can become a homerun for all Americans just by adding Doc Holliday's Blue Collar Healthcare Point System.  Using new technology called block chains in the computer world America now has the ability to bypass the insurance companies on the first $5,000 spent by individual consumers on their own healthcare. Blue collar America, tell President Trump to listen to this plan and let's get to work making America not only great again—but the best it's ever been! Check out our
FaceBook
page!