Listen:
Books On Air – Joshi and Joey: The Boys and the Blue Whale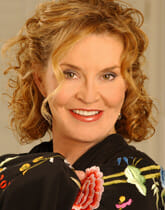 Podcast: Play in new window | Download
Joshi and Joey: The Boys and the Blue Whale by Steven Piriano
Joshi and Joey are brothers who love imaginary adventures more than anything in the world. While their scientist parents conduct research in a famous museum, the brothers get to live in an enormous model of a big blue whale that resides next to the ceiling. The boys love exploring the museum and all its exhibits, especially at night when they can let their imaginations run wild.
During a busy day in the museum, Joshi and Joey see a boy who looks sad and lonely. They meet Tom and they learn he loves video games but dislikes running and playing tag. The boys lead Tom and his sister, Kathy, on a tour through the museum to teach them about nutrition and health. During the tour, they stumble upon a crate that holds a mysterious globe and a plea for help from an alien scientist desperate to save a distant planet from annihilation. The four youngsters embark on an extraterrestrial adventure. Only time will tell if their creative ideas will help save the planet and teach Tom about the value of healthy living.
In this delightful tale of adventure, four young friends learn the importance of good nutrition while attempting to prevent the destruction of a distant planet.