Listen:
Rock Splitting Politics – Blockchain Warrants and Blue-collar Healthcare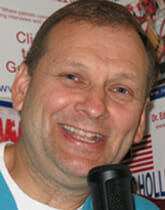 Podcast: Play in new window | Download
Join Doc Holliday this week as he unleashes what he calls the Blockchain Warrant.  Just what is a Blockchain Warrant and how can it be used in healthcare for blue-collar Americans?  That question is exactly why you need to listen to this week's ground breaking show.  Doc Holliday walks you through how this new blockchain technology can be utilized to revolutionize healthcare's access and affordability.  Doc uses a clip from Alex Tapscott, a blockchain guru, to help explain why the technology will change our world, but only Doc Holliday has the vision to make it work for blue-collar American voters who helped put President Trump in the White House.  Somebody please send this link to Secretary of Health and Human Services Tom Price!  With this information Obamacare can be repealed and replaced with a plan much much better than Obamacare! See more about Blockchain Warrants on our Facebook page by clicking here.