Listen:
Rock Splitting Politics – Abolish the IRS and Make America the Best It's Ever Been!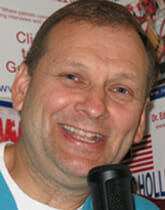 Podcast: Play in new window | Download
Abolish the IRS!  Where have you heard that before?  You heard it right here on Doc Holliday's Rock Splitting Politics two years ago.  Are you tired of a government bully that strikes fear into ordinary Americans throughout the year, causes hours and hours of paperwork, and has been proven to deny American citizens like Tea Party groups to organize just because they were conservative in their politics?  The IRS can be abolished.  Former presidential candidate Ted Cruz wanted to abolish the IRS and when Doc Holliday ran for Congress in 2015, he, too, proposed to work to abolish the IRS.  He was the only congressional candidate to do so in a field of 13 candidates.  President Trump challenged Americans to dream bigger and that is what Doc Holliday is doing once again as he replays a portion of his interview was former Congressman John Linder who wrote the Fair Tax bill.  Doc Holliday does not believe that it is too late to abolish the IRS, in fact, he believes using new technology like blockchains, we can find new ways to run our government more efficiently and effectively.  Click on this week's show and dream bigger this week with Doc Holliday's Rock Splitting Politics!