Listen:
Rock Splitting Politics – Are the Republicans Ever Going to Swing Their Bats at the Plate?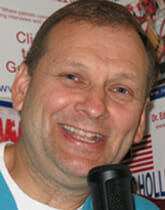 Podcast: Play in new window | Download
What an intriguing question!  Join Doc Holliday this week as he explores President Trump's tax cut proposals and asks the question why aren't the Republicans in Congress getting anything done?  Doc uses some clips from Gary Cohn and  Treasury Secretary Mnuchin to enlighten his listeners about President Trump's tax cuts.  Doc also plays a clip from fellow dentist and now Congressman Babin from Texas to get his thoughts about what is happening in Congress.  After years of waiting and working hard for a Republican trifecta (house, senate, and White House control) grass-root conservatives are feeling anxiety that some politicians may have been all talk and no action.  Take a listen to this week's show and see what you think!  Don't forget to like us on FaceBook!