Listen:
Books On Air – The Elite Nanny by Maxine Whitfield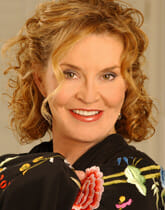 Podcast: Play in new window | Download
THE ELITE NANNY: Simple Solutions To The Parenting Nightmare by Maxine Whitfield
     Did you ever have one of those days as a parent when nothing goes exactly as planned?
     Are you dealing with tantrums, sleepless nights, teething, potty training, food challenges, etc.?
This book offers parenting tips that will CHANGE YOUR LIFE! This book is a unique story about overcoming adversity and shaping the future of the next generation written in an easy to read style that is entertaining and informative.
The author is a professional nanny with a Bachelor's degree in Psychology. She is also an Integrated Wellness & Life Coach. She works as a nanny with one family at a time in their home. She has been doing this for 25 years. She is an expert in her field because of to her dedication to the profession, her willingness to learn and her continued education through reading and practical experience. The book is filled with useful information for all parents.