Listen:
Rock Splitting Politics – FBI Director Comey Fired—-And the Fruitcake News Goes Bananas!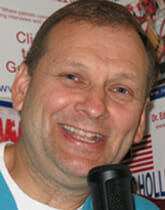 Podcast: Play in new window | Download
In the world of Rock Splitting Politics you can bet last week's firing of FBI Director James Comey by President Trump is one big political rock that is splitting.  And why is the left-wing media or rather the lame stream media going bananas?  Maybe there is a new pathology out there called Trump Syndrome that can explain why so many leftists have not been able to forget last November 4th when their inner-shells shattered against the reality that Donald Trump would be the 45th President of the United States.  Join Doc Holliday once again this week as he exposes some of the hypocrisy of the left wing.  Doc will use some clips from fox News and help you better understand why Trump's firing of Comey was the right thing to do and why the left wing socialists are not taking it well.  Click on right now to be sure that you are ready to fight for freedom.  God bless America!