Listen:
Rock Splitting Politics – Trump: "They're Evil Losers"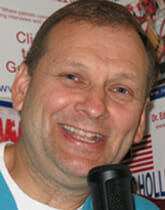 Podcast: Play in new window | Download
Join Doc Holliday this week as he digs into what President Trump is doing to change how the United States is responding to terrorism.  Doc uses clips from Trump's speeches around the world last week to help his listeners understand what Trump is attempting to do and change even as he is criticized for his efforts by the mainstream media.  Doc also talks about the Montana special house election last week when once again the rise of the activists Democrats was greatly over exaggerated.  Doc will give his thoughts on the winner of the Montana house race, Republican Gianforte.  Click on for what you need to know in the world of rock splitting politics!