Listen:
Rock Splitting Politics – Keep Your Eyes on the Prize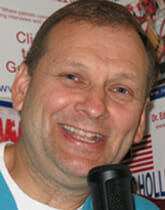 Podcast: Play in new window | Download
Last week former FBI Director James Comey testified before Congress and you can discover what you need to know about that right here on this week's Rock Splitting Politics!  Doc Holliday gives you his thoughts on the entire event along with the warning to keep your eyes on the prize.  And what exactly does that warning mean?  That's why you need to listen to this week's show where Doc will use some clips from Donald Trump, Jr. and RNC Chairwoman McDaniel to better explain just what is happening in the world of politics today.  Check out our FaceBook page and click on now for Rock Splitting Politics!