Listen:
Rock Splitting Politics – Ring of Fire: Targeting Republicans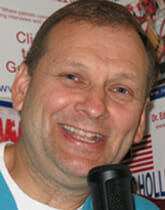 Podcast: Play in new window | Download
Last week a lone gunman allegedly targeted Republican congressmen at a baseball field.  Because of the actions of two heroic Capitol Police, the suspect was stopped after a gunfight and he later died of his injuries.  What does this event as sorry as it was tell us about America?  Even Doc Holliday's congressman, U.S. Representative Trent Kelly, was targeted.  In fact the would-be assassin's first shot was directed at Congressman Kelly on that baseball field and by the grace of God, he missed.  America should do some soul searching but especially the activist left wingers who have in many cases gone silent. 
Doc Holliday
 has some interesting input and commentary this week that America needs to hear, so click on this week's show and inform yourself!