Listen:
Rock Splitting Politics – Trump Gets a "Handel" on the Democrat Party's Resistance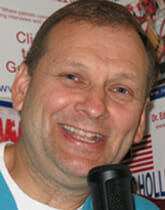 Podcast: Play in new window | Download
Last week's Georgia and South Carolina victories in special elections for the U.S. House of Representatives gave the Trump administration and the Republican Party a shot in the arm.  Listen to this week's show for Doc Holliday's analysis and clips from now Congresswoman Handel.  There is a lot of undercurrents running in the political fields and when you listen be sure to hear about the "Scott Brown effect" that so far, only Doc Holliday is talking about.  Click on now for Doc Holliday's Rock Splitting Politics!