Listen:
Rock Splitting Politics – Dave Henderson Recalls the Evils of the Clinton Political Machine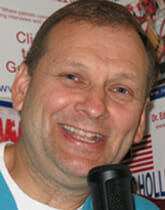 Podcast: Play in new window | Download
Doc Holliday interviews Dave Henderson who experienced the cutthroat tactics used to neutralize and destroy even innocent people who get in the way of what Hillary Clinton wants. The way that the Clinton's developed and used their political power to destroy people is discussed along with how it ties into the political turmoil in the news today. Doc Holliday puts together a fascinating show with Dave Henderson who wrote the book titled The Arkansas Project. Americans everywhere and of all political stripes need to hear David Henderson's story. Doc also uses some clips from Lou Dobbs about President Trump's Warsaw speech and Sean Hannity's blast against the mainstream media to open up the show. Click on now for Doc Holliday's Rock Splitting Politics!