Listen:
Rock Splitting Politics – Republicans Fail the American People—But Frustrated Patriots Can Do Something!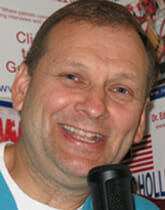 Podcast: Play in new window | Download
Join Doc Holliday this week as he makes an announcement about what frustrated conservatives can do after the Republicans fail thus far to keep their promise to repeal and replace Obamacare.  Great show about the senate's failure to keep a promise and Doc Holliday uses clips from Ted Cruz about what can be done.  Doc also plays his exclusive interview from last year's RNC with then U.S. Senator Jeff Sessions.  Reince Priebus is out as White House Chief of Staff and former General Kelly is in.  Click on for another fantastic show in the world of rock splitting politics as Doc Holliday announces the America First Initiative!