Listen:
Books On Air – Unstuck: One Heroine's Journey of Art and the Courage to Live on Purpose by Vicki Todd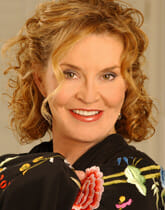 Podcast: Play in new window | Download
UNSTUCK: One Heroine's Journey of Art and the Courage to Live On Purpose by Vicki Todd
"Participate in the transformation of a woman as she grows and progressively becomes more and more of who she was meant to be, one painting at a time." -Dorothy A. Martin-Neville, PhD, Coach/Mentor
The book is a visual memoir about art and the boldness to make life-altering transitions. Art has always been present in the author's life, from answering "An artist" at the age of six when the Little Miss Happy beauty-contest judge asked what she wanted to be when she grew up to oil painting in her Grandmother's china shop in Happy, Texas. Art was a fun hobby.
Then Vicki's view of art forever changed. In 1998, Vicki was a nonworking wife in a failing marriage who had just lost a baby she wasn't meant to conceive. The Universe sent her a Call to Adventure that led to earning a doctorate degree, divorce, and moving from Texas to Connecticut by herself to begin a new life as a University professor. During this tumultuous period, Vicki found returning to art was a purging emotional release. She began painting a visual diary of what was happening in her life-a visual memoir. Vicki realized via meditation in 2013 that her life's Purpose is to be an artist who uses her portraits to inspire others to follow their own Calling. She knew it was time to evolve once again.
Could she resign from her eleven-year tenured professor position to follow her bliss of art? Or would she play small, keep her secure job, and allow her soul to suffer? Unstuck tells the story of her journey … so far.