Listen:
Books On Air – Questions by Jennifer Ferranno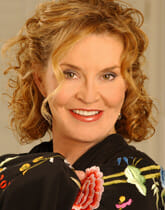 Podcast: Play in new window | Download
QUESTIONS by Jennifer Ferranno
Katrina Roberts accepted the ultimate media challenge from her boss. Interview Richmond Michaels, elusive billionaire president of Michaels Oil. Michaels hates the media and never gives interviews.
Mistaking Katrina for a temp receptionist he's requested, he turns the entire office over to her before she has a chance to ask for the interview. Her ethics won't allow deception and before he is able to confront her with his discovery of her true identity, she confesses. Admiring her honesty, Richmond agrees to the interview on the condition she help him find the terrorist responsible for murdering his father
Has Katrina made a deal with the devil that might get her killed?
Will the physical attraction that neither Katrina nor Richmond can ignore turn both their worlds upside down?
Can they expose those behind the terrorist acts before anyone else dies or anything else blows up?
Read Questions and find out!