Listen:
Rock Splitting Politics – Trump Proposes a New Immigration Plan for America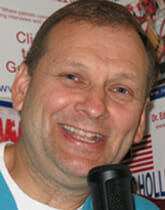 Podcast: Play in new window | Download
Last week President Trump proposed a new immigration plan for America.  Doc Holliday uses clips from President Trump, U.S. Senators Cotton and Perdue, and others to help explain what our president wants to do with immigration.  President Trump owes a lot to his election to the voters who wanted to see a change in immigration.  Does President Trump's new immigration plan connect with those who voted for him?  Click on this week's show to discover for yourself and be sure to listen till the end where Doc Holliday adds the West Virginia surprise that unfolded last week. As long as President Trump is in the White House you can be sure that political rocks will keep on splitting and you will be able to keep up with what you need to know right here and on our FaceBook page!