Listen:
Rock Splitting Politics – North Korea, Election in Alabama, and the New Underground Railroads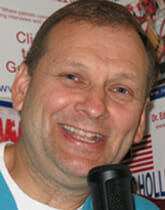 Podcast: Play in new window | Download
Lots of Rock Splitting Politics going on this week and Doc Holliday comments about North Korea, speaks about the special election for former Alabama Senator Jeff Session's seat, and then interviews Lisa Watson who tells us about the new Underground Railroad.  The posturing of North Korea is affecting the peace and stability in the world including the stock market and on this week's show Doc Holliday puts this crisis in perspective.  Then Doc Holliday replays his exclusive interview that he had about three years ago with Judge Roy Moore–who is leading the polls for the special election to replace Alabama's Jeff Sessions.  Doc Holliday is asking his friends in Alabama to get behind Judge Roy Moore as Alabamians go vote on August 15.  After that Doc Holliday has another exclusive interview with Lisa Watson who tells us about education and the new Underground Railroad.  Breaking new ground in the ever falling rocks of Rock Splitting Politics, this week's show is one that you will want to share with your friends.  Click on now for Rock Splitting Politics!