Listen:
Books on Air – Dear Folks: A Memoir of 500 Letters by Richard Leighton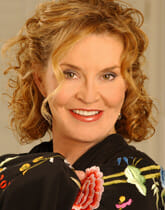 Podcast: Play in new window | Download
DEAR FOLKS: A MEMOIR OF 500 LETTERS by Richard Leighton
The book is a collection of letters that recount the personal and professional life of Dr. Richard F. Leighton, M.D., Sc.D. (Hon) a cardiologist and physician educator.
This is a very personal book based on four decades of letters written to his family from the 1940s to the 1980s. Unbeknownst to Richard, his mother and brother kept the letters. They were only recently rediscovered. Richard said it was like a "gift from the past" as he read them. Also in the book is correspondence he wrote to his late wife before their marriage as well as letters from his daughter written while she was abroad. Altogether there are over 500 personal letters representing multiple generations.
Throughout the book, Dr. Leighton has included lessons he has learned over the years as he evolved from a schoolboy into a physician and educator.  It is his hope that readers who aspire to a similar career path might gain knowledge and insight that would prove useful to them.