Listen:
Rock Splitting Politics – Trump Announces His Afghanistan Policy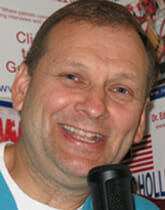 Podcast: Play in new window | Download
Doc Holliday
goes over the new Afghanistan policy that President Trump announced last week.  Does he change his position from the way he spoke as a candidate?  Click on this week's show to hear what Doc Holliday has to say about Trump's new direction in a war that is over 16 years old.  And also this week Doc Holliday finishes his interview with Lisa Watson on education and what plan she sees for the future.  These are interesting times and Doc Holliday is going to Washington D.C. to dig into what is really happening so get ready for some first hand reports very soon.  Click on for another great show about the way the rocks of politics are splitting.