Listen:
Rock Splitting Politics – Hurricane Harvey Hits Texas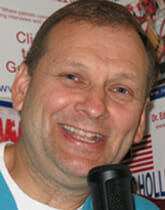 Podcast: Play in new window | Download
Hurricane Harvey hit Texas and left the eastern coast region under flood waters unlike that region has ever experienced.  But Texans are tough and hardy.  What they did in the aftermath of the flooding has made Americans everywhere proud because citizens were helping each other as the local, state, and national governments worked together in an urgent task to save lives and then start the recovering process.  We have some clips from Rev. Franklin Graham, Texas Governor Abbott and Vice-President Pence.  President Trump also went to Texas and then later last week he introduced tax reform and we have some clips about that on this week's show also.  Doc Holliday brings up some racial issues and speaks about where we are headed even as his friend and a friend of Rock Splitting Politics, Rev. William Owen, is set to go to Korea and published an open letter to North Korean leader Kim Jong-Un.  Hear more about that on this week's show along with an inspiring introduction at a Faith and Family Rally for U.S. Senate candidate, Judge Roy Moore, in Alabama.  Lots of action this week and you can hear more about what you need to know right here and right now!