Listen:
Books On Air – Our Little Family "Trouble" by Barbara L. Davis Preslock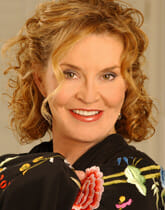 Podcast: Play in new window | Download

OUR LITTLE FAMILY "TROUBLE" by Barbara L. Davis Preslock
Book Interview with Dr. William Johns
The book is a featured selection at the Frankfurt International Book Fair 2017 in Frankfurt, Germany on October 11 – 15.
The book reads like an episode from the television series LAW AND ORDER. It is the true story of a family trying to cope when one of its beloved family members is arrested and placed in the New York penal system.
Due to a bizarre set of circumstances the author's son, Dr. William Johns, a practicing Child and Adolescent Psychiatrist, finds himself in a New York prison. The book chronicles the family's internal struggles and overall well-being, as well as the physical impediments they experienced brought on by heir experiences with the courts and state legal system of New York.
Yet with all this turmoil happening around them, the author notes the many angels present who helped, and are still helping, the family through their difficult times.
Although this story is not fully complete, the events that are laid out on the pages of the book will tug on reader's heart strings and show how perseverant the love of families can be.