Listen:
Books On Air – Horse and the Little Girl by Jerrold E. Johnson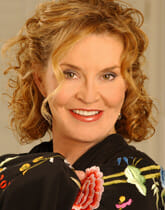 Podcast: Play in new window | Download
HORSE AND THE LITTLE GIRL by Jerrold E. Johnson
This book is a featured selection for the Frankfurt International Book Fair 2017 October 11 – October 15 in Frankfurt, Germany.
The story is told from the point of view of Harry, the rocking horse. A little girl discovers the dilapidated rocking horse at her Gramma's house. The horse once belonged to her father when he was a little boy. She is enchanted with Harry whom she calls Horse. She rides him every time she visits. Harry is a little worse for wear because he has been greatly loved and ridden many times over the years. He is urgently in need of repair. Grandpa decides to rebuild Horse for the little girl. In the meantime, the little girl quickly grows weaker from her disease. Grandpa finishes the repairs on Horse but the little girl is only able to ride Horse once more before she dies.
The grieving grandparents decide that God is not vindictive, but loving and the first to cry when someone dies. They believe that her life, no matter how short, was worth the pain and loss.
Horse is devastated, but soon he meets the little girl's baby brother. Horse decides the little girl would want him to be her brother's horse. You see, Harry's heart is big enough to love both.
The book is based on actual events.