Listen:
Rock Splitting Politics -Trump Dumps DACA and Surprises on the Debt Ceiling!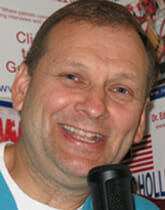 Podcast: Play in new window | Download
Doc Holliday delivers on this week's show as he unpacks why those enrolled in the unconstitutional DACA program (who are called DREAMERS) will actually be better off now that Trump has decided to respect the U.S. Constitution.  With the announcement by Attorney General Jeff Sessions (which Doc Holliday plays some clips of on the show) President Trump keeps a campaign promise and he does it with a heart.  Doc Holliday also gives his assessment about why President Trump sided with Nancy Pelosi and Chuck Schumer when it comes to raising the national debt limit.  In this time of hurricanes, earthquakes and disasters, the splitting rocks of politics has not stopped and you can hear about it right here on Doc Holliday's RockSplitting Politics.  And to end the show, with Hillary Clinton back in the news once again blaming everyone about why she lost, a friend of this show who we have had an exclusive interview with in the past, best selling author Jonathan Cahn, Doc Holliday plays a clip which gives Cahn's insight about just who kept Hillary from winning last November—-bet you won't hear this on the mainstream media.  Better click on now for one show you don't want to miss!