Listen:
Rock Splitting Politics – Judge Roy Moore and the Voters of Alabama Defeat the Establishment!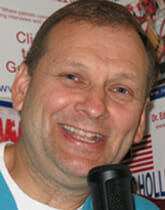 Podcast: Play in new window | Download
Last week a bombshell election gave a shot in the arm to grassroots activists everywhere.  Listen to the leader of Brexit, Niles Farage, as he explains the significance that goes beyond the state of Alabama.  
Doc Holliday
 has clips from Niles, Steve Bannon, and the victory speech from Judge Roy Moore.  Indeed there is much going on in the world of politics, very serious issues, but Doc Holliday focuses this week's show on the important and historic election for the Republican nomination that happened in Alabama.  Great show that freedom lovers around the world should listen to.  Click on now for a victory for freedom moment!