Listen:
Books On Air – Grandmother's Journal by Peggy Park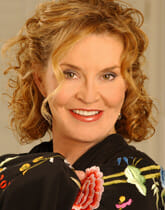 Podcast: Play in new window | Download
GRANDMOTHER'S JOURNAL by Peggy Park

The book is a featured selection at the Frankfurt International Book Fair 2017 in Frankfurt, Germany to be held on October 11 – 15.
Bless your grandchild with a written record of prayers you have prayed for them over the years as well as a legacy of your relationship including your dreams for his/her life.
This book is especially designed to help "long distance" grandparents feel connected as they record interactions with their grandchild. It offers a written record for noting important milestones in their life. The grandchild will have a way to trace the Lord's answers to specific scriptural prayers. The journal provides a written account of your love, affirmation, and dreams for your grandchild. Consider selecting a favorite photo to glue onto the appropriate page where highlights of a visit are recorded. The prayers spoken over the grandchild will never go out of existence. They will pile up in the golden bowl in heaven that is before the throne of God. They will still be before the heavenly Father years later.