Listen:
Rock Splitting Politics – Trump Speaks about Tax Reform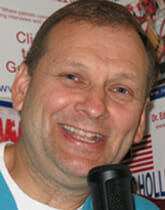 Podcast: Play in new window | Download
President Donald Trump has opened debate on tax reform and what it means to you, your family, and our economy as a whole.  Doc Holliday weighs in on the tax reforms proposed and tells why several  GOP senators may be in trouble as the 2018 elections roll around.  There is never time to discuss all the rock splitting politics happening as Donald J. Trump sits in the White House but you don't want to miss this show because tax reform will affect you IF it can ever make it through the GOP controlled U.S. Senate. Doc plays an ad that Congresswoman Blackburn from Tennessee put out as she entered the 2018 race for the U.S. Senate and Doc Holliday explains why she summed up the frustrations many conservatives have with the GOP controlled U.S. Senate.  Doc Holliday shares her concern.  Click on now for a show that covers the latest in rock splitting politics!